.
Internet Report –Maximizing Your Internet Visibility Online
21 pages of critical information on Internet Marketing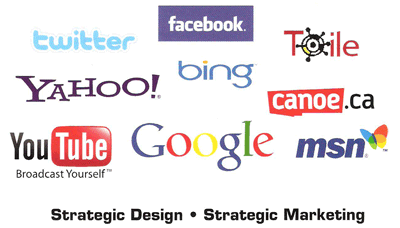 You can't operate a school today without a Web site and that Web site must be visible on Google, Yahoo and Bing for business to take place. Chances are you already have a site, but how effective is it?
When you search for your teaching business in the search engines, what search page does your school show up on? If it's not visible on page one of the search, you have a big visibility problem.
Everyone in the private education business knows that their potential students are using the Internet to research anything and everything to do with what they teach. In fact, in today's marketplace, 50% or more of your new students are most likely going to come from the Internet and if your Web site or Facebook page sucks or can't be found, your teaching business is in big trouble.
Why?
Because some of your competitors have better and more visible web sites. Their Facebook pages have lots of friends who are students. These competitors have learned to take advantage of social media and are converting their "friends" into customers because friends of their friends are signing up for lessons.
Maybe your competitors use twitter to keep in touch with their students and they probably have a blog where their students can talk to one another and be kept up to date on school happenings.
Their Web sites are jam packed with teaching information, videos and detailed course outlines of what they teach. Sites with dozens of pages filled with information every student wants to know before they sign up for lessons.
My name is Bill Lurie and I wrote the Make Money Teaching Reports and published them online to help teachers just like you be successful in your teaching business, just as I was in mine.
After I sold my school in the late 90's I began a successful second career as a Web site designer and Internet Marketing specialist. My Internet Report –Maximizing Your Internet Visibility Online discusses the most critical issues facing private education today – a commanding Internet presence including social media and online marketing so you are visible and ultimately successful because of it.
Internet Report –Maximizing Your Internet Visibility Online discusses web sites, search engine marketing, Local and Global search, Facebook, blogging, twitter, You Tube and social media advertising on sites like Groupon and Living Social. We even look to see if there's an App for that!
I am an expert in Web site design and Internet Marketing. My company charges clients thousands of dollars for the information I have put into the Internet Report –Maximizing Your Internet Visibility Online. If you were to hire me to market your school I would follow exactly the strategies outlined in my report. I would not change a thing because for the past 11 years, those are the strategies I have used to help my clients make millions of dollars online.
Internet Report –Maximizing Your Internet Visibility Online is a road map to achieving success online. Use it as a guide to better understand what you need to do to have your teaching business register many more students from online sources. In the report I give lots of examples and more importantly, I refer you to the books and Web sites that taught me how to become a top Internet Marketer.
This report is FREE when you order all of my other 3 reports. It is not sold separately.
Money Back Guarantee
If you are not happy with the reports and don't feel they are worth what you paid, Click Bank who sells the product for me will refund your full purchase price.
Sounds like a good deal to me. Honestly, instead of having to have been in business for 27 years before I wrote these reports, I wish I had had the opportunity of reading them first. I would have made lots more money, and saved myself from having to learn some very expensive lessons.
Regards,
Bill Lurie
MakeMoneyTeaching.Com